I love this bee balm. It's nice and tall so I can see it from my living room sofa.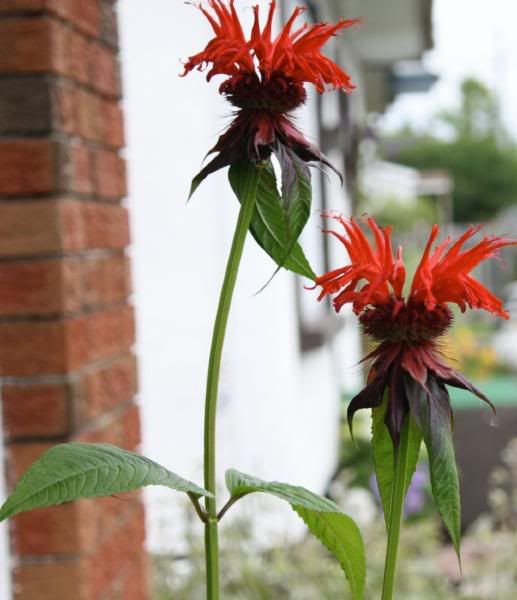 One with a double flower.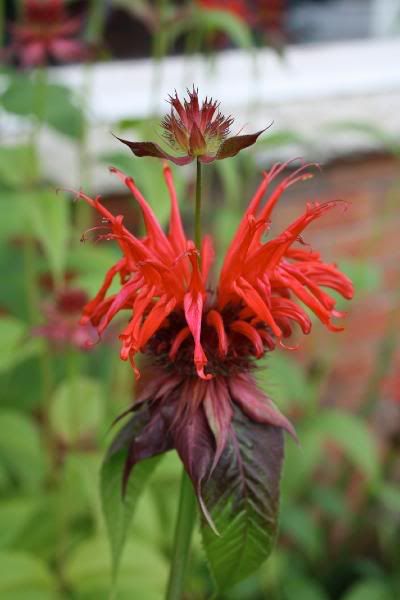 Bachelor's Buttons "Black Ball"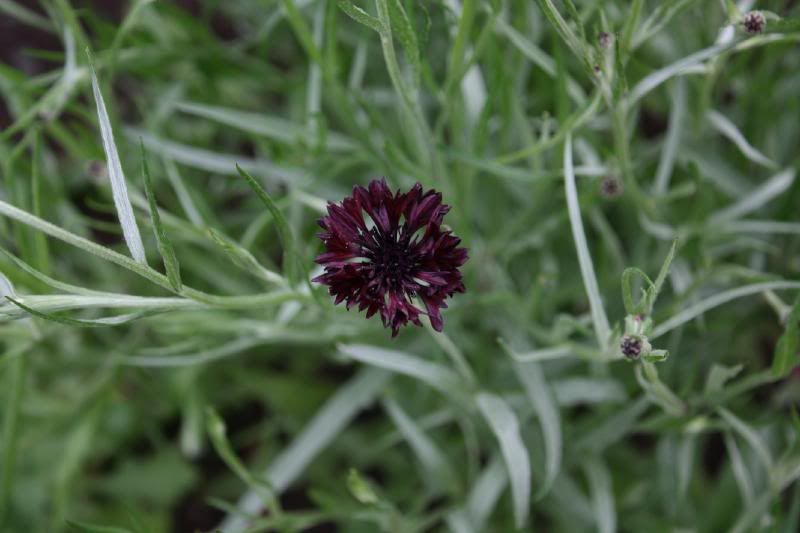 "Monte Negro"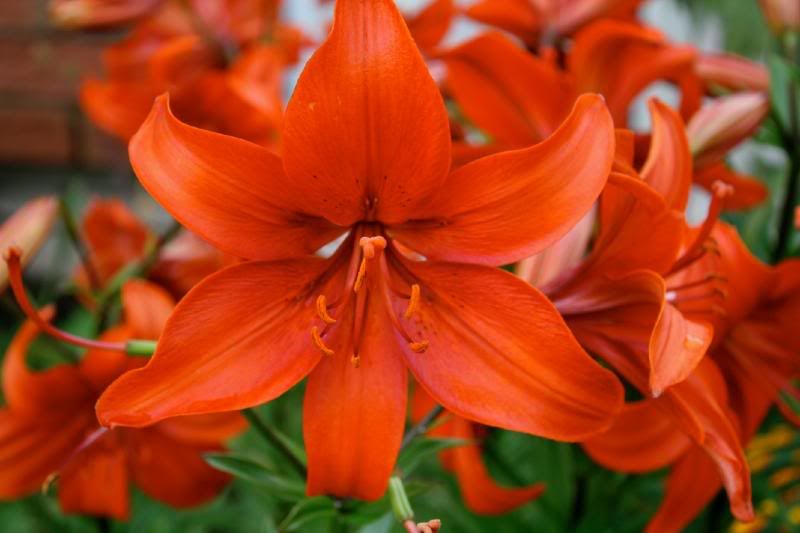 "Evening Glow" Impatiens Mix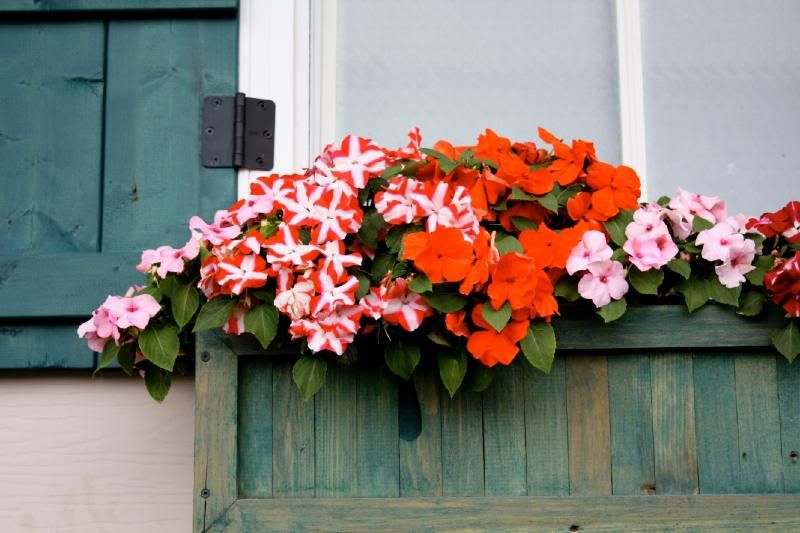 A ready made bouquet.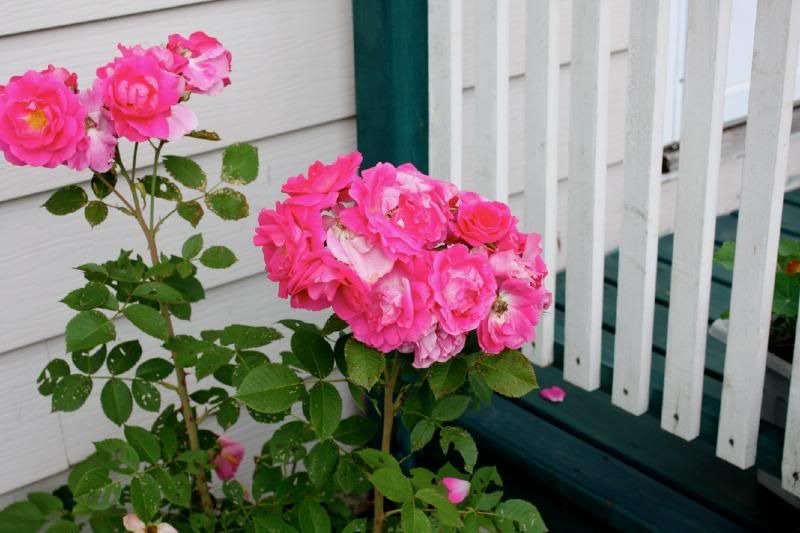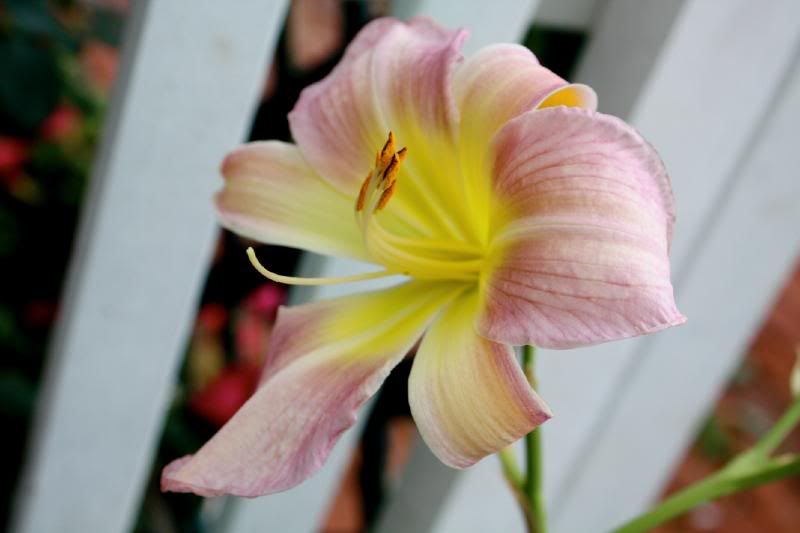 I love this poppy. It's frilly and gorgeous.
Clustered Bellflower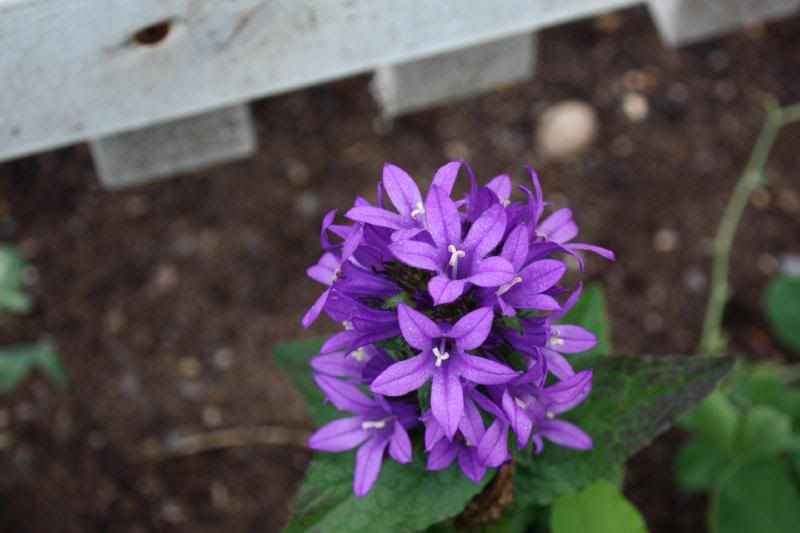 I have no idea what this is. Maybe I planted it but I don't remember doing it. It's starting to bloom pink flowers. Anyone know what this one is?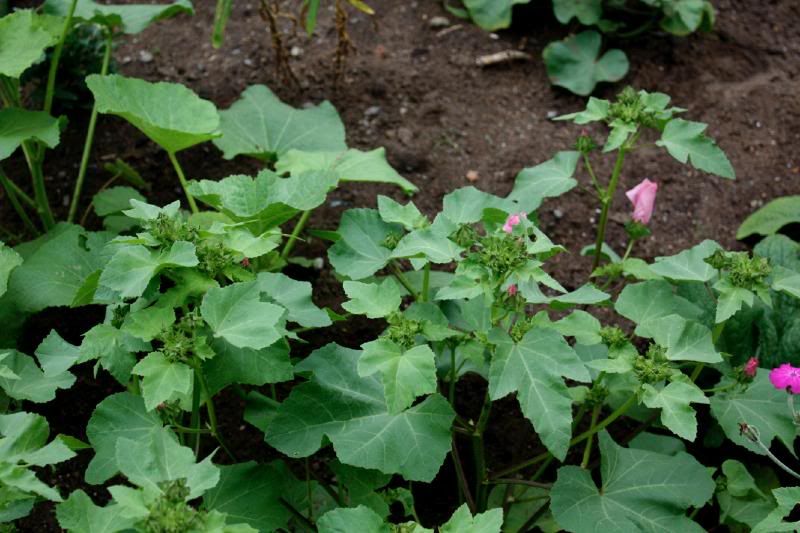 A full shot of the front yard.