This is the picture I posted yesterday.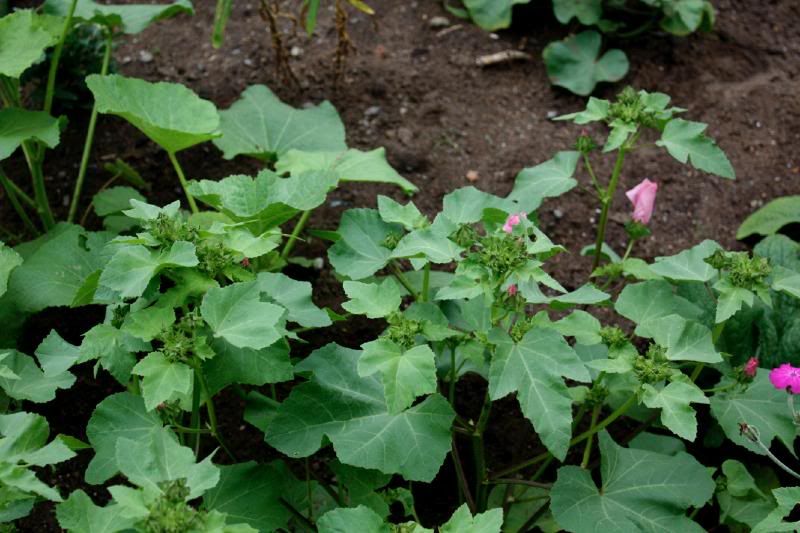 It bloomed today and now I know exactly what it is.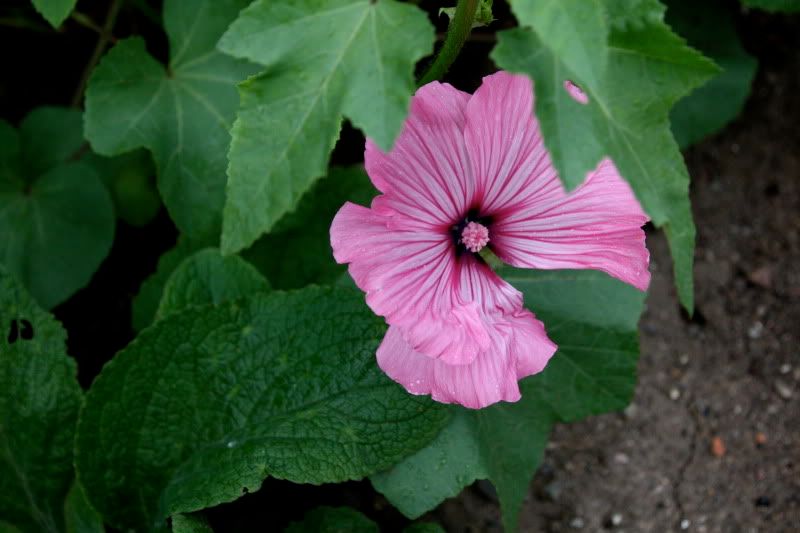 It's a
Lavatera
. I started a bunch from seed but only a few germinated. Dh transplanted them outside and the tag was lost. After the weeds grew in I assumed they hadn't made it. Well one did and I'm hoping it reseeds next year because the flowers are gorgeous.
Definitely a pleasant surprise.