We went to the fort as part of our staycation. Check out the website
here
. I love the Fort, my Z-day plan involves moving there and fending off the zombies with cannon balls.
Here's Hay waiting for the shuttle. Normally I'd just walk to the fort but it was crazy hot today so we rode in.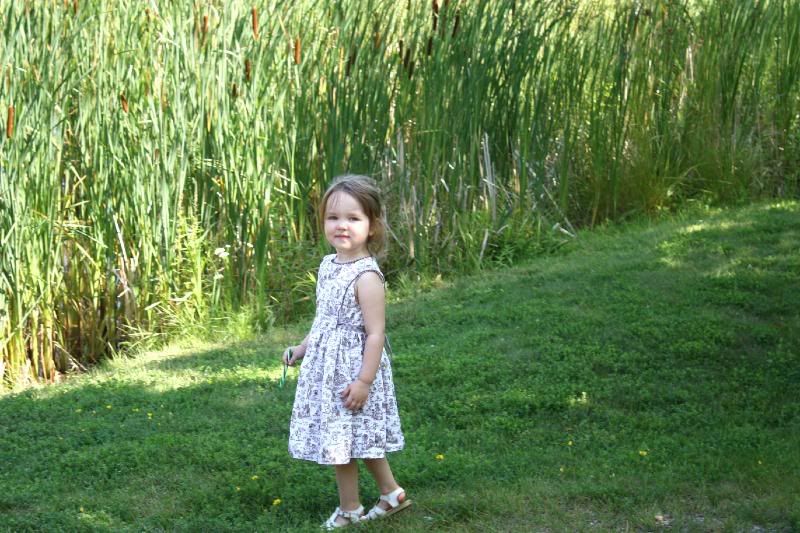 Yay shuttle ride!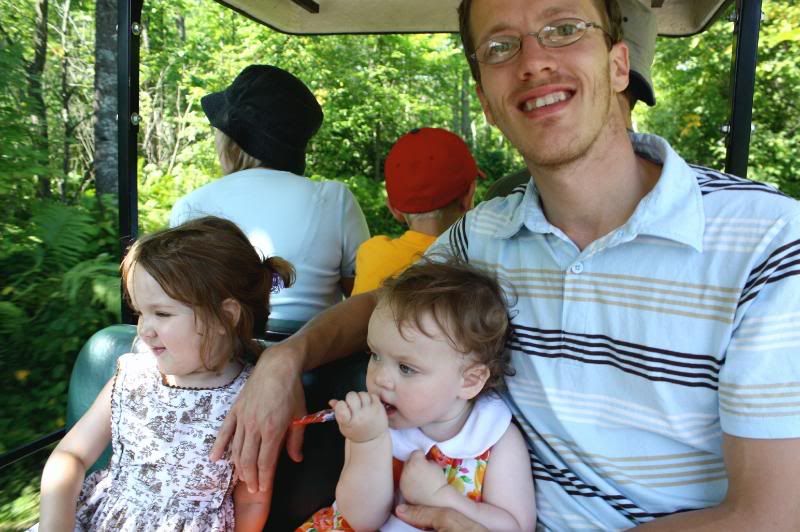 Inside one of the Ojibwe wigwams.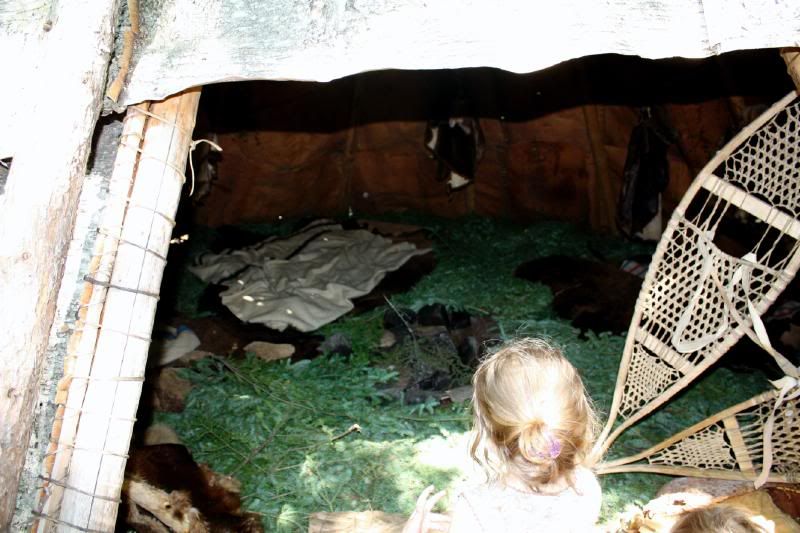 Limey in front of a wigwam.
Inside the Doctor's house.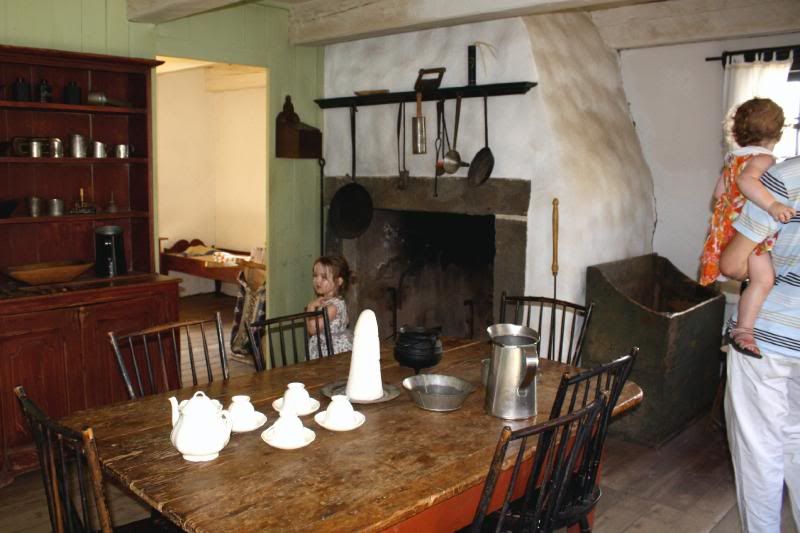 He claimed to be a doctor, dentist, surgeon and apothecary. Limey was freaked out by the description of a tooth extraction.
The apothecary room.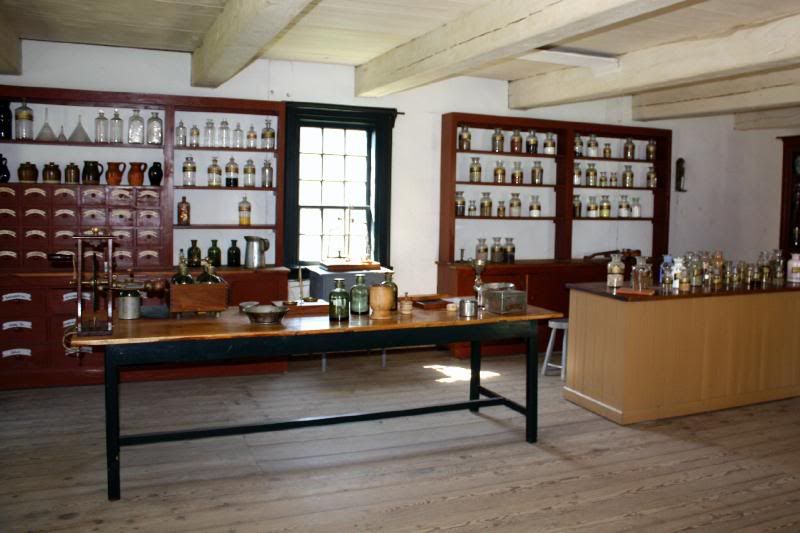 Limey simulating a beaver coming upon a trap (the trap isn't in the photo unfortunately).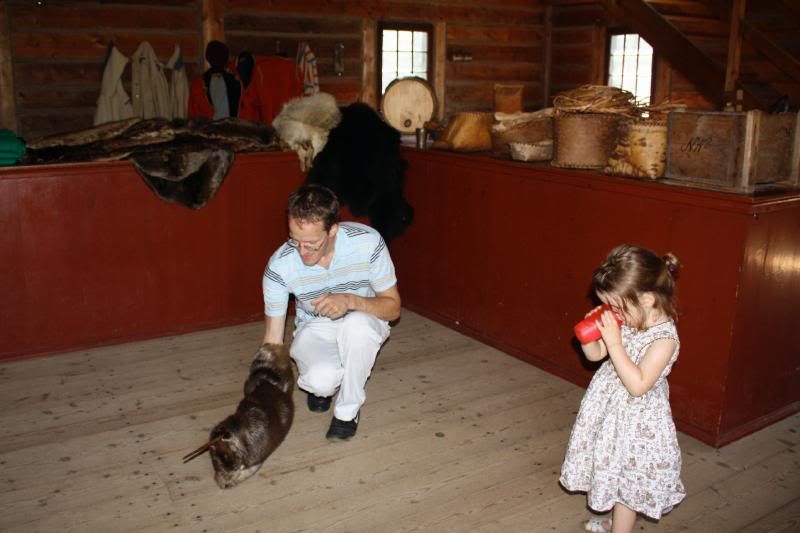 Drying and storage of furs.
This is where all the rich guys stay when visiting the fort.
Hayley playing a wooden number game.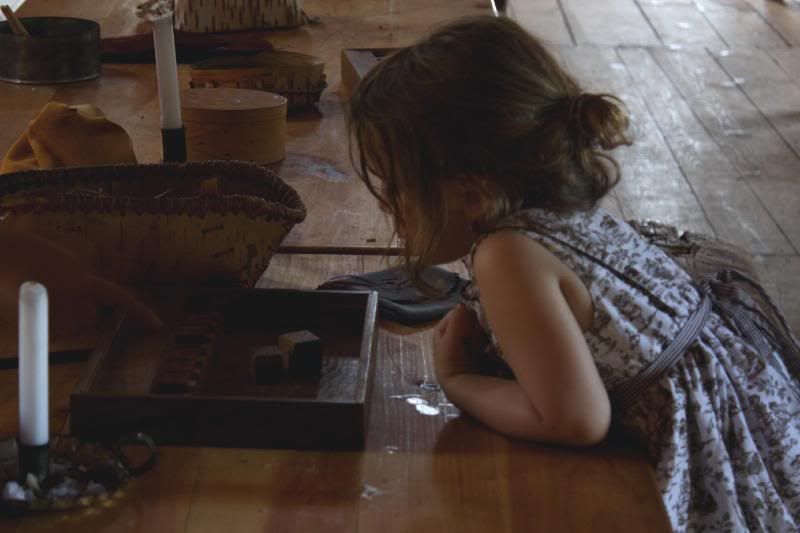 Not a fan of life in the fort obviously. Oddly he was the only patient in the hospital.
Blacksmith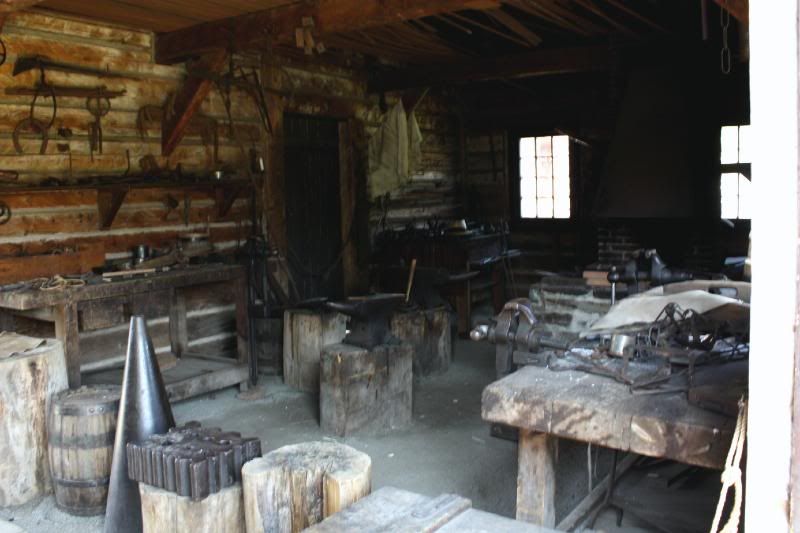 Isobel was getting grumpy so we threatened her with jail time.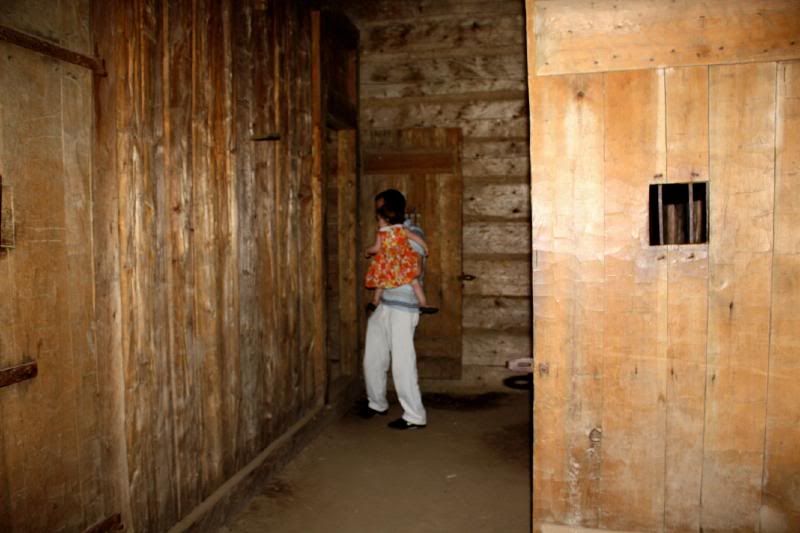 Oooh a sweet little calf.
This sheep was checking the kids out for ages.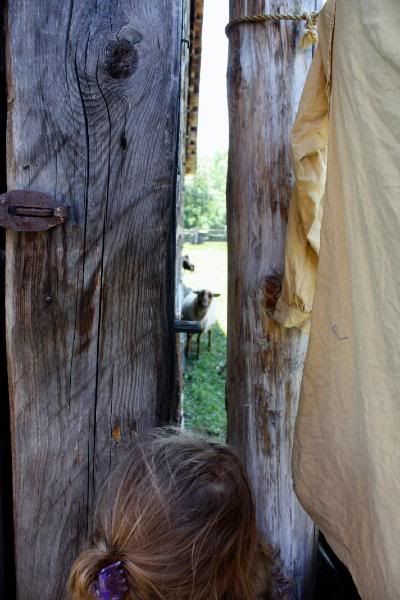 There are a ton more buildings in the fort. They also recreate events like firefighting, the rendevous, arrests etc. We tried bannock, rabbit and wood fired bread. It's always a fun place to go.